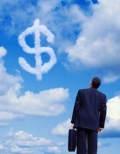 BCC Group Offers Following Marketing Services:

1. Marketing Audit;
2. Consultation;
3. Research Planning and Analyzing;
4. Drafting up and Testing Marketing Strategy;
5. Preparing Branding and Rebranding Concept;
6. Creative Services.


Starting up business can be overwhelming and frustrating! In addition to all of the operations-oriented tasks, you have to find time to marketing and advertise. Moreover you have to learn what marketing methods will work best for your business.

Take advantage and advice with our consultation services. Our team has several years experience in the field of marketing, having worked for top Georgian, Turkish and Ukrainian entrepreneurs over past 2 years.

We offer variety of services which will help you to determine realistic goals, determine your specific target markets, find the advertising and marketing solutions best suited to your needs, and create a week-by-week, month-by-month plan of action to put those solutions to work for you.

Solid products backed by a consistent marketing campaign create the foundation for long-term sales success. BCC Group can start you off with planning and consulting to develop a marketing plan that best fits your industry and target audience. This includes advising you on what kinds of products and services you can sell most successfully in your market. BCC Group can also help you create in-depth marketing objectives and programs—including budgets—on a quarterly or yearly basis.

No matter what stage of planning or what size your business is, we can offer a complete, guided marketing services to bring you more customers and more sales!