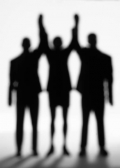 BCC Group is one of the Georgia's leading companies in Legal, Accountancy, Marketing and Audit service provision. We are helping clients to achieve their goals by combining the highest global standards with local expertise.

Our company includes group of professionals, who have greater experience. BCC Group unites two companies: Business Consulting Company and Business Consulting Centre. Each area comprises industry-focused teams dedicated to delivering incisive advices and services.

Our knowledge, like our clients' interests, transcends geographic boundaries. All of our clients have access to the expertise of our Lawyers, Marketing Experts, Accountants and Audits wherever they are based. As a holding company BCC Group functions as an integrated team. Our staff members are linked by constant interaction that allows us to bring the company's wealth of experience and all its resources to bear on clients' most demanding business and legal issues — promptly and efficiently.

On a daily basis, our clients are involved in undertakings documented under different governing laws and of interest to as many taxing authorities; in transactions involving principals and lenders or in disputes. We act quickly, efficiently and with substantial knowledge in order to complete deals, mitigate problems, obtain information and resolve complexities.